Arrange for a solution today
After we get some info from you, we'll set up a time to discuss your project in further detail. Please call for 24/7 response.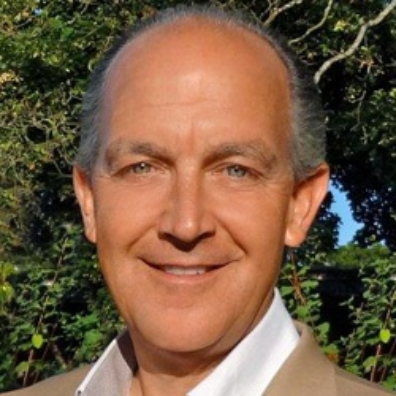 Tod Althoff
President, CEO
Tod grew up in McHenry, Illinois as one of 7 children. He attended Bradley University in Peoria, Illinois, where he majored in Business Management. In 1975, he joined Althoff Industries, Inc. the family owned plumbing, HVAC and electrical contracting firm. Over the years he gained field experience in the business as a plumber's apprentice, an electrical apprentice and an operating engineer. Additionally, in later years he managed various divisions of the company. In 1998, he purchased the company from his father and has since served as its President. He volunteered as a McHenry Township fireman for 4 years, and a City of McHenry Police Commissioner for 3 years. He also spent 2 years on the Board of the First Colonial Bank in Crystal Lake, IL. He has two children, Peter and Megan.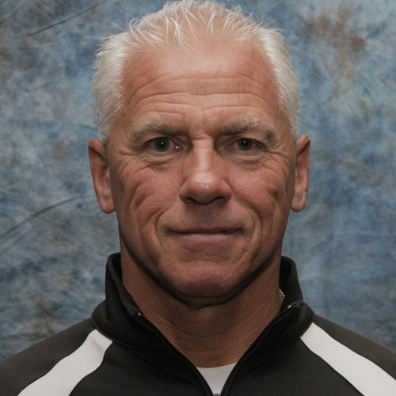 Tom Les
CFO
Tom was born in Chicago and raised in Niles, IL. He attended Notre Dame College Prep and then Bradley University where he graduated with a degree in Business and Accounting. While in college, Tom was named the outstanding student/athlete for the University in 1975. He joined Althoff Industries after graduation and immediately began the process of converting the manual accounting system to a computerized model. He was named the CFO in 1985 and has continued in that position overseeing a variety of expansion and technology upgrades in all aspects of the company. Tom has continued his lifelong passion for basketball and served as a high school coach for more than twenty years. He is currently in his 10th season as the head coach at his alma mater, Notre Dame College Prep. Tom lives in Crystal Lake with his wife, Betsy. They have one daughter, Abby, who lives in Lake in the Hills, with her husband, Dave, and their two children, Parker and Kinsley.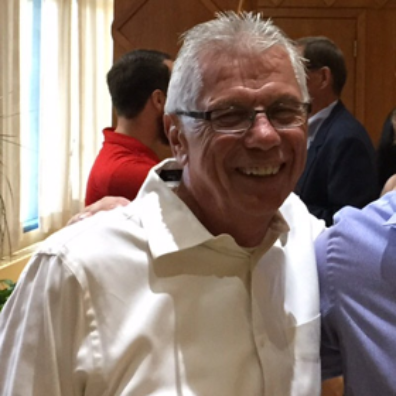 Chris Bennett
Executive Vice President
Not many people spend 50 years at a single company but Chris is in that club.  Chris joined Althoff Industries back in 1970 and never left.  Heading up our Piping Division, Chris also handles our field heating projects which have included Soldier Field and Toyota Park in Chicago, BMO Field in Toronto and Coors Field in Denver among others.  No matter what situation arises at Althoff Industries, Chris bas "been there and solved that".  In addition to his stint at Althoff Industries, Chris also served as the Fire Chief for McHenry Illinois for many years.  Chris used that experience to develop the comprehensive jobsite safety programs in place at Althoff Industries.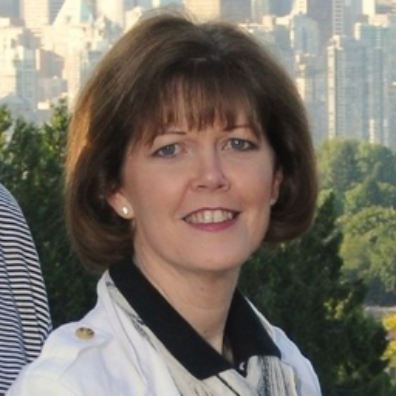 Patti Siwicki
Sales Manager / Business Development
Patti came to Althoff Industries in 2014 to complete a project for the commercial sales team and was invited to stay.  She grew up in McHenry and graduated with a BS in Microbiology/Immunology from the University of Iowa.   She will always be a devoted Hawkeye Fan! . After a 10-year career in technical support and sales in the hospital laboratory world, she went to work for a fledgling company called Nextel that was making inroads into a new industry called "wireless".  She stayed there for almost 20 years handling Fortune 500 Companies before bringing her consultative, problem-solving mentality to the Althoff Commercial Division.   Bitten hard by the travel bug when visiting her son while he played pro volleyball in both Germany and Finland, Patti loves taking hiking trips with her daughter, who works in genomics research, and non-hiking trips with her husband.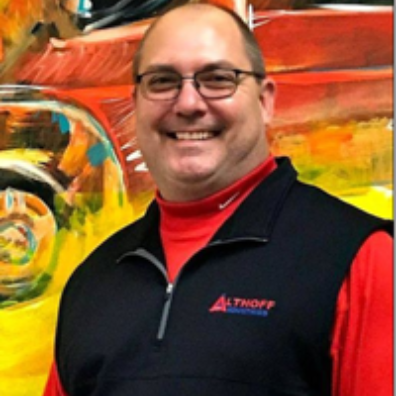 Ed Ropinski
Service Manager
Growing up in Johnsburg, Illinois, and after serving 6 years in the United States Navy on submarines, Ed joined Althoff Industries in November of 1995.  With his background in mechanical repairs, Ed started in the warehouse as inside support to the Field Technicians ordering all necessary repair parts.  He then quickly advanced into the Service Coordinator position and after a couple of years, he was promoted to Residential Service Manager.  He later was also appointed the position of Plumbing & Electrical Service Manager.  After being with Althoff for a little over 10 years managing the Residential HVAC/Plumbing/Electrical Division, Ed transitioned into the Commercial side of the business as our Commercial HVAC Service Director and currently oversees every aspect of the Commercial HVAC Division. When not at work, Ed enjoys weekends at his camper in the summer, ice fishing in the winter and hanging out with family and friends. He currently resides in McHenry, Illinois.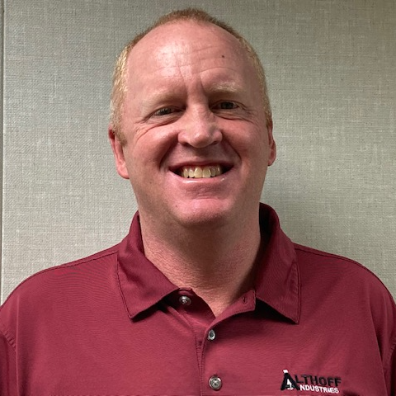 TK Norgard
Account Manager
TK started working at Althoff Industries during his high school years and 35 years later, he is still here.  During his tenure at Althoffs, TK has constantly expanded his skill set from sales to estimating and most recently project management.  TK was the driving force behind Althoff Industries first and subsequent solar installations.   When he's not at work, TK enjoys golf, coaching basketball and rooting for his beloved Kansas Jayhawks.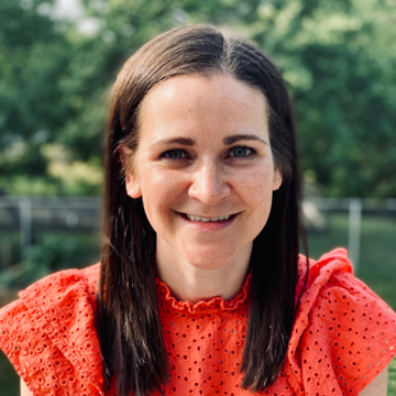 Megan Schneider
Account Manager
After graduating from Florida State University [Go Noles!] with a bachelor's degree in business management, I started a career in hospitality working at The Four Seasons Hotel in Chicago.  My 6.5 years with The Four Seasons taught me a great deal that I've applied to my career with Althoff Industries…  chiefly customer service and what we can be doing as a company to improve the experience for our customers.  I've been honored to work for my family's business for the last 8 years, all of which I've spent in a sales/account management role.  We are fortunate to have a great team and our guys in the field are truly exceptional.  My husband Patrick and I welcomed our first child, Erik, in December of 2020.  While we absolutely love downtown Chicago, we traded the city life for the suburb life and moved to Barrington about 1 year ago.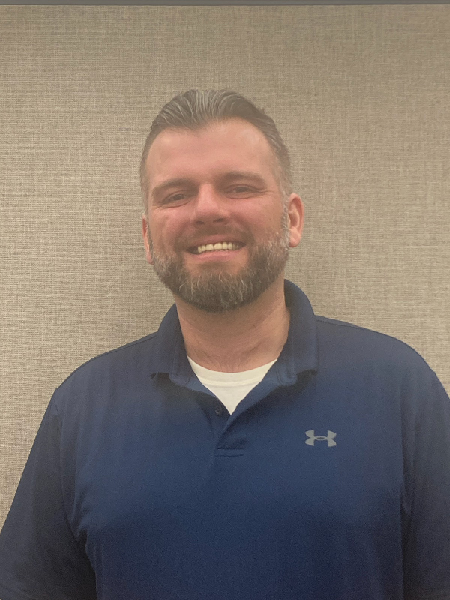 Rob Lutherus
Commercial Account Manager
Rob joined Althoff in January 2022 after nearly 20 years in the banking industry. Growing up and currently residing in Crystal Lake, Rob was very familiar with Althoff Industries and decided to make the jump to a new field. In February of 2020, Rob and his wife Stacey decided to journey into entrepreneurship, when they started a small hair salon, which Stacey still operates. In his free time, Rob enjoys traveling, hiking, seeing live music and spending time with family and friends.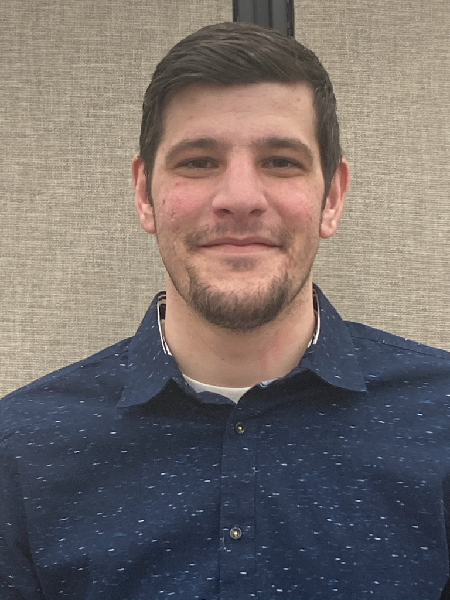 Dominick Kuczynski
Commercial Account Manager
Dominick was born and raised in Rockford, Illinois. Coming from a single mother, Dominick was taught from a young age the hard work and dedication required to be successful in life. He has always enjoyed working with people and building professional relationships. He attended Western Illinois University studying communications, which led him to a role managing commercial accounts for 5 years. He is continuously working to expand his knowledge and apply his already obtained skills to the Account Manager role with Althoff. Dominick recently moved to Crystal Lake where he, his fiancée Katie and their first child, Nina, enjoy exploring new activities and spending as much time outdoors as possible. Dominick is a huge Chicago sports fan and also enjoys playing bocce and soccer when the time allows.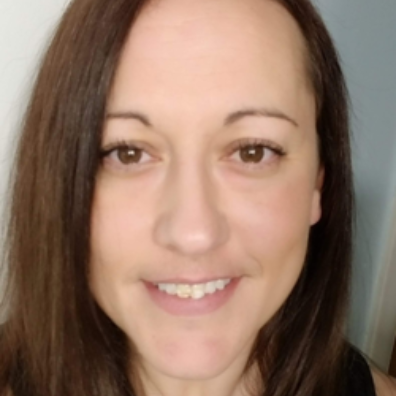 Rachel Struchen
Inside Sales
Rachel joined the Residential Service Division of Althoff Industries in late 2015. She brought her demonstrated negotiation skills, business aptitude, and driven customer focus to an inside sales role with our Commercial Service Division in 2018.  An avid gardener, she enjoys watching Cubs and Blackhawks games as well as trips that involve hiking and beautiful scenery.