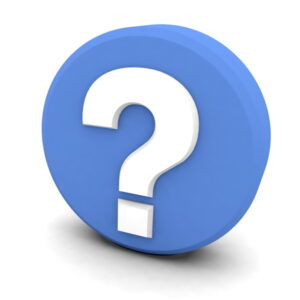 The number of electrical vehicles on the road in Chicago is increasing all the time. You've likely seen signs for EV charging stations popping up all over Chicagoland, and perhaps you know of businesses that have decided to invest in installing charging stations on their property.
With such rapid developments in this new industry, people have many questions. We'll address some of the more common ones business owners have about EV charging stations.
What makes commercial EV charging stations different from residential ones?
The main difference is the power level. EV charging stations come in three different levels. We've looked at these levels before, but we'll repeat the basic info here. Level 1 and Level 2 chargers are mostly for residential use. Level 1 is what comes packaged with an electric vehicle and allows for a simple conversion from a standard 120-volt outlet. The chargers need around 16 hours to fully power a vehicle. Level 2 is faster, charging in 6–8 hours. Level 3 is a DC fast charger, which are commercial models that can completely power a vehicle in 40 minutes. Level 3 chargers send power directly into the battery rather than through an onboard charger, which accounts for their speed. They require a power surge protector installation as well.
Can frequent charging damage a car battery?
Because frequent battery charging can sometimes damage smaller electronic items, people often wonder if this also applies to EV charging. Frequent charging won't damage an EV battery as long as the charging is done within the manufacturer's set limits. These batteries are designed to hold up against thousands of charges.
Can an EV charging station benefit my business?
If you're looking into the business of setting up pay-per-use EV charging stations, then absolutely. If you wish to add these stations to your current business (one not centered on EV charging), you may see several benefits: draw in more customers, attract and retain employees, give your brand a boost (particularly in online searches), increase property value, and heighten your digital connections. However, these benefits will depend on several external factors, so EV stations aren't a guarantee of greater success.
Should I make this investment?
We obviously can't give you a concrete answer on a blog post. We don't know your company, your business model, your location, your competition, or your finances. It's always unwise to make such financial predictions anyway, and we're dealing with a fairly new industry that could experience many new developments in the near future
However, we can make several generalizations. If you are in an area with high-demand for electrical vehicles, then EV stations can be a solid investment. If you plan to limit EV stations to employees to help with retention as well as to encourage use of these vehicles, then you should at least consider EV stations and make inquiries with local installers.
You probably have more questions about EV charging stations at this point, and you should. Adding these stations to your business is a large investment. However, you have the best assistance available: our technicians handle EV charging station installation in Elk Grove Village, IL and throughout Chicagoland.
Look to Althoff Industries, Inc. for all your commercial solutions—HVAC, electrical, plumbing. Challenges Accepted!