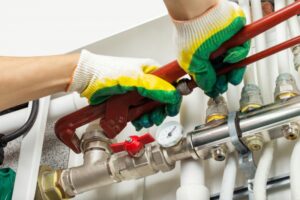 Process piping may sound like it's simply another part of a plumbing system, but it's quite different. The plumbing in a building, such as a commercial facility, is used to transport both water and waste and usually connects to municipal systems such as the freshwater supply and the sewer system. Process piping consists of the pipes that connect to processing machines, such as the machines used in commercial and industrial facilities: chemical plants, oil refineries, power plants, pharmaceutical plants, food processing plants, manufacturing or chemical plants, etc.
The short version of this is that process pipes are used to facilitate process, i.e. the actual business of a manufacturing plant, chemical plant, food processing plant, etc.
Because process piping must transport a wide range of gases and fluids other than water, they have special requirements for materials, size, and engineering.