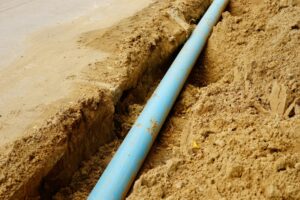 Pipelining—the plumbing term, not the computing term—is a way to repair or replace broken and aging pipes. Rather than removing damaged sections of a pipe, pipelining does the repairs from the inside of the pipe, creating a new pipe (the "lining") within the older part and sealing along it to close off leaks and create a new, stronger pipe. Pipelining can repair small sections, or it can line the entire length of a pipe to effectively replace it with a new one.
When it comes to pipelining in Chicago, IL, you can find various commercial contractors who will do the job of fixing your commercial pipes. But at Althoff Industries, we have several advantages that make us a top-notch choice. For starters, we have more than 60 years of history serving businesses of all sizes and types in Chicagoland. We understand what businesses need when it comes to plumbing. We're family-owned and operated and provide true 24-hour service. We aren't here just to fix problems—we are here to offer solutions.
But it goes farther than that. We use the best available technology for all jobs. When it comes to pipelining, we use NuFlow technology.