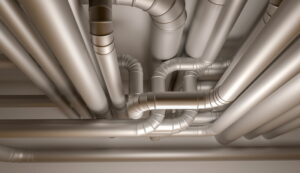 People have a general sense that high humidity is "bad," but often don't consider the consequences of low humidity, which can be just as extreme. The ideal humidity level is balanced between the two. For example, when it comes to comfort, the ideal relative humidity level is 45%. Above 60% is too humid, and below 30% is too dry.
However, we're specifically addressing the needs of commercial buildings when it comes to humidification. These can be complicated, and we strongly recommend any commercial facility have a commercial humidification system to balance indoor relative humidity. We offer commercial humidification and air cleaning systems in Chicago, IL that can solve your troubles with imbalanced moisture levels in your facility.
There are many benefits to commercial humidification control. Some will affect your business more than others, but almost any business will find humidification control advantageous.