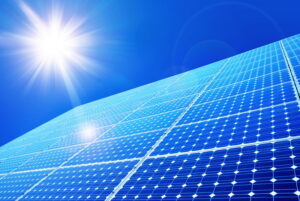 One of the many jobs we do for local commercial and industrial businesses is solar panel installation in Naperville, IL, and throughout Chicagoland. We have handled several major solar projects for businesses, but we also handle projects on smaller scales. We can help find a solar solution for your business!
Adopting commercial solar energy doesn't happen with just a snap of the fingers. There are several challenges to overcome. Thankfully, our slogan at Althoff Industries is "Challenges Accepted!" We're used to tackling big projects and major challenges, and we overcome them. For all of the challenges below, you can put your trust in our experienced team to help you past them and into the future with solar energy.
Initial Investment
Any change to a business has an upfront cost. When it comes to adopting solar energy, the upfront investment might seem high. You need solar panels and the infrastructure to handle it. However, the long-term return on investment in solar energy makes it more than worthwhile—solar energy has one of the best ROIs when it comes to commercial improvements. We'll help you balance out your current budget with long-term savings and benefits so you can find the right solar investment to work for you. (Plus, the environmental benefits of going solar are enormous.)
Regulations and Permits
This part of solar installation can be tricky and aggravating: there is a web of complex regulations and permit processes for many solar upgrades. We can be enormously helpful when it comes to the paperwork involved. We can handle the process and ensure your solar project is compliant with all the relevant regulations.
Working With Existing Infrastructure
Many commercial buildings in Chicagoland were not constructed with the prospect of solar energy in mind. Installing panels on these buildings requires working with the infrastructure that already exists, which includes not only the building itself but its electrical system and any energy management system in place. We'll help to optimize your existing infrastructure with our solar panel installation for a seamless final result.
Limited Rooftop Space
You may already have this question in mind: "What if my business doesn't have enough roof space for solar panels?" The answer is … we love challenges! And there are several innovative methods to make the best use of the available space, such as solar canopies, vertical solar installations, and using nearby land for ground-mounted solar panels. We have the creative thinking to help you maximize the space available for great solar power.
Performance and Maintenance
Solar panels need maintenance, just like any other complex system within your business. You may feel concerned about the ongoing maintenance costs for your solar energy system. This is actually one of the minor challenges! Solar panels do not need intense maintenance because they have few moving parts, the frequent Chicago rains take care of washing them off. We offer a maintenance program that will ensure your solar energy system gets the care necessary for it to operate efficiently for many years.
Schedule commercial solar services with Althoff Industries, Inc. today. Challenges accepted!