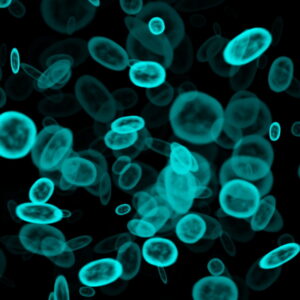 A clean room is a carefully controlled environment that minimizes contamination of sensitive components or ingredients. It can only take a particle of dust or stray strands of hair to destroy or inhibit the product being worked on in the clean room. The challenge is keeping these areas fully sterile. Clean rooms play a vital role in several industries, including pharmaceuticals, biotechnology, microelectronics, and healthcare.
At Althoff, our team works with clean room equipment and follows all necessary protocols. We understand how important your clean room is for your operations, no matter the industry, and we can ensure you have the ideal sterile, clean environment.
Creating and maintaining a clean room requires facing several major challenges to ensure their efficient operation. But, as we say at Althoff, "Challenges accepted!" Below, we'll examine some of the significant challenges we overcome in our clean room services in Chicago, IL.
Contamination Control
The primary objective of a clean room is to control contamination, which is a complex task. Even the tiniest particles or microorganisms can have a detrimental impact on sensitive operations. To overcome this challenge, we must establish strict protocols, including regular equipment maintenance and the installation of effective air filtration and purification systems. You'll also need regular monitoring and testing of room conditions to identify contamination sources so you can take action immediately.
Temperature and Humidity Control
Maintaining precise temperature and humidity levels is crucial for clean rooms. Fluctuations in temperature and humidity can affect product quality, compromise equipment performance, and even endanger the health and safety of personnel.
For clean rooms, we install advanced HVAC systems with sophisticated controls to regulate temperature and humidity. We also install sensors to alert you to changes in temperature and humidity. It's vital to have routine calibration and maintenance of the HVAC system to avoid costly failures.
Energy Efficiency
Clean rooms consume significant amounts of energy because of the power requirements of air filtration, temperature controls, and other parts of their dedicated HVAC systems. This is something we keep in mind when designing clean rooms: we want to ensure that customers don't end up with an unnecessarily energy-draining clean room. We use special energy-efficient technologies and practices to overcome the challenges of energy use.
We recommend upgrading to energy-efficient HVAC systems, optimizing air circulation patterns, and using LED lighting. Additionally, we can incorporate sustainable design principles while building or renovating the clean room which will help with long-term energy savings.
Regulations and Standards Compliance
Commercial clean rooms must comply with local regulations and standards to ensure the safety and quality of products and processes. Compliance can be a tricky process, but our technicians are well-versed in state and municipal requirements. We stay updated with the latest relevant regulations and standards.
Rely on Althoff
We have many skilled professionals with extensive expertise in clean room design and engineering on our team. We understand the intricacies of creating controlled environments that meet the stringent standards required for whatever industry you're in. Get in touch with us to assess your facility's requirements, collaborate with you, and design a custom clean room solution that meets all your needs.
Rely on Althoff Industries, Inc. for your commercial and industrial HVAC and clean room needs. Challenges Accepted!