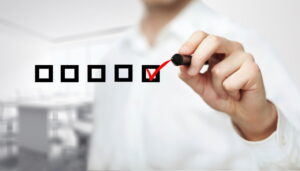 As the leaves start to change color and temperatures begin to drop in Chicago, it's essential for businesses to prepare for the upcoming cold weather. Any type of commercial enterprise needs to be able to withstand the intense temperatures and humidity changes that come with our winters, and the maintenance necessary has to come from experienced professionals.
One of the most crucial services that we provide for our customers is commercial HVAC maintenance. When you work with us to develop a regular HVAC maintenance program, we'll ensure that your heating and cooling systems are in top-notch condition. In this post, we'll discuss why fall HVAC Maintenance in Naperville, IL and throughout Chicagoland is so vital.
Energy Efficiency
When the cold weather sets in, your HVAC system has to work harder to maintain an indoor temperature that protects people, equipment, process, etc. Without proper maintenance, your system may operate inefficiently, leading to higher energy bills. Our maintenance programs focus on optimizing your HVAC system's performance, ensuring that it operates at peak efficiency during the winter. By addressing issues like clogged filters, worn-out components, and thermostat calibration, you can save on energy costs while reducing your carbon footprint.
Preventing Costly Breakdowns
Nothing disrupts business operations more than an unexpected HVAC system breakdown during the winter. These emergencies can lead to downtime, uncomfortable working conditions for employees, and costly repairs. Our commercial HVAC maintenance programs are designed to catch potential issues before they escalate into major problems. Regular inspections and tune-ups help identify worn or damaged parts that need replacement, preventing inconvenient and expensive breakdowns later on.
Longer Equipment Lifespan
Investing in a commercial HVAC system is a significant expense for any business. To protect this investment, it's essential to ensure that your HVAC equipment lasts as long as possible. Routine fall maintenance will help extend the lifespan of your heating and cooling systems. By addressing wear and tear, lubricating moving parts, and cleaning components, our technicians will see that your equipment performs reliably for years to come, reducing the need for early replacements.
Better Indoor Air Quality
Indoor air quality is crucial for the health and productivity of employees and customers alike, and also to create an environment that allows for proper operations and process. During the winter, when buildings are sealed to conserve energy, indoor air pollutants become trapped inside, worsening IAQ. Our commercial HVAC maintenance includes air quality checks and filter replacements to ensure that your indoor air has few contaminants.
Code and Regulation Compliance
Businesses in Chicagoland must adhere to regulations and codes related to their HVAC systems. Regular professional maintenance will keep your HVAC system up to code so you can avoid potential fines and forced shutdowns. Our experienced technicians are well-versed in local HVAC codes and can make the necessary adjustments to keep your business running.
Don't wait until the first frost to address your HVAC needs: contact our team today to schedule your fall maintenance and enjoy a comfortable and trouble-free winter.
Rely on the commercial contractor that has served Chicagoland since 1961—Althoff Industries, Inc. Challenges Accepted!