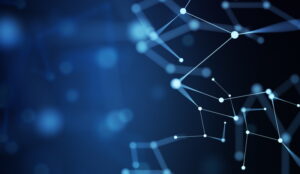 One of the most important services we offer to our Chicagoland commercial customers is the installation and maintenance of building automation systems (BAS). These controls give businesses an unprecedented amount of manipulation over multiple systems and devices—HVAC, lighting, security—providing a level of efficiency that was previously impossible.
Like any advanced technology, BAS has a life cycle. As technology advances, older building automation systems will become legacy platforms—outmoded and obsolete.  A current point of concern for commercial facilities that use building automation is that the widespread JACE platform will soon become obsolete. However, we have a solution to this difficulty for our customers, which is a migration to the Niagara 4 platform from Tridium. 
The JACE Platform
So what does this all mean? In order to integrate multiple systems and devices inside a commercial building, there must be a physical connection. Yes, BAS may seem like magic, but they must have ways to connect to systems like heating, cooling, ventilation, lights, and security systems. JACE, which stands for Java Application Control Engine, is a controller that provides this connection. The JACE platform can link together many different proprietary networks to create a single unitary system—which is the purpose of building controls—and it can scale along with the growth and changes in a business.
However, the obsolescence of the standard JACE platform is rapidly approaching. A building that uses a legacy JACE platform will no longer be able to create a unified architecture that improves building efficiency. To solve this problem, we can offer installation and migration to Niagra 4.
The Niagara 4
The Niagara 4 from Tridium is a building management system that uses an HTML framework to allow for the same level of connectivity between multiple devices from different manufacturers with separate protocols.
Niagara 4 improves upon previous JACE platforms: it can provide better comfort and energy savings, a number of powerful new functionalities, uses a comprehensive graphical toolset, and it has the latest in cyber-security protections.
Call Us to Get Started
We know all this is quite technical, and maybe a bit overwhelming. But it doesn't have to be. Not when you have experts working with you to install and maintain the best BAS system for your commercial facility. When you need the best in building controls in Hillside, IL and the rest of Chicagoland, you can leave all the hard work to us.
If your building currently uses a legacy JACE platform, we can provide you with a seamless migration to Niagara 4. Using Niagra 4 as your building management system gives you more options for scaling your business and improved building automation. We can install Niagara 4 for a wide range of business sizes, and we're happy to answer all of your questions.
We understand that a full migration of your BAS from one platform to another is intimidating, but our team is always up to the challenge. When we say "Hand it Off to Althoff," we mean it: you can hand over your building automation control migration to Niagara 4 and leave all the hard work to us.
Talk to Althoff Industries, Inc. to learn more about your options for building control. Challenges accepted!