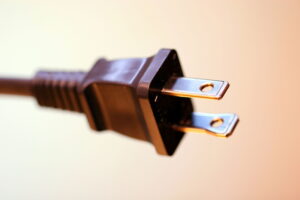 The number of people who drive electric vehicles (EVs) is increasing with each year, with 39% of people surveyed in a recent Pew Research Poll saying they are very or somewhat likely to seriously consider buying an electric vehicle for their next purchase. Along with that increase comes a rising need for greater infrastructure at businesses to support the vehicles and their drivers. Just using an extension cord to hook up to a car won't do the job if you have many employees, customers, and clients looking for an easy option to charge their EVs.
If you're considering adding EV charging stations to your establishment, we encourage you to look further into the many benefits of this upgrade. We offer EV charging station installation in Hillside, IL and the rest of Chicagoland and can help your business with this new technology. Below we'll look at the best incentive for installing EV charging stations.
1. Draw in more customers
If your business is based on pulling in new customers who drive to your location, EV stations offer a great enticement. Potential customers who drive EVs are more likely to choose to stop at your establishment because of its charging stations. You're also more likely to keep those customers: people who drive EVs appreciate the efforts of businesses to support green technology and are more likely to look on you favorably and recommend you to others. An EV station does truly add value to your establishment.
2. Attract and retain employees
Employee retention is difficult in a competitive business environment, and having EV stations gives you a major edge over your competitors when it comes to attracting and keeping employees. Almost any business can benefit from EV stations placed for employee use. You are not only providing a vital convenience for employees, but you're showing them you have a progressive workplace that puts a high value on employee satisfaction and happiness.
3. Improve your brand
The same way you can appeal to employees as a forward-thinking company with EV stations, you can also improve the appeal of your business brand. Supporting electric vehicles shows a commitment to sustainability and environmental protection that creates trust with consumers and investors.
4. Reduce your carbon footprint
You support green business initiatives when you invest in EVs and help the community with reducing harmful carbon emissions.
5. Increase your property value
As electric vehicles become more popular, properties with charging stations will become more attractive to buyers. You're looking to the future with EV charging stations and actually getting a jump on major changes—and your property value will reflect that.
6. Increase digital connections
An EV charging station isn't purely a standalone device: it communicates with a network that EV drivers connect to. The drivers connect to apps that will point them toward available stations. This increases the general visibility of your business online and makes it more likely that algorithms will recommend it.
We're here to help you take the next step. Call us and hand it off to Althoff!
Talk to Althoff Industries, Inc. today to learn more about EV station installation. Challenges accepted!