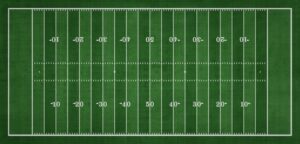 We know we have a lot of sports fans reading this: Chicago has been the home of numerous great teams in all types of sports. But the winter weather in Chicagoland poses some serious problems for spots that have to play outdoors during the coldest part of the year. When temperatures drop and people are watching baseball or football (and if they're lucky, get to see their team in the playoffs), they may not realize that many of these stadiums deal with the chill in the ground with something called field heating systems. These specialized installations help with snowmelt as well as make the ground softer to reduce the impact on athlete's joints. (If you've ever jogged across a frozen field, you'll know how much impact ice-cold ground has on your knees!)
At Althoff, we have experience with field heating systems in Chicago, IL as well as other parts of the country. We designed and installed Soldier Field in Chicago, Red Bull Stadium in New Jersey, City Field where the Mets play in New York City, Coors Field where the Rockies play in Denver, and BMO Field in Toronto.
If you manage an athletic field of any kind, it's worthwhile to consider a future installation of a field heating system. We'll go into more detail about these systems below.
How Field Heating Works
Field heating is a type of advanced, cutting-edge solution we provide that keeps sport fields ice-free and ready for game day during harsh winters. We've certainly learned plenty about getting them to work with the winters we have in Chicago. Field heating works by placing heating elements beneath the surface of the turf: usually these are hot water circulation systems similar to the in-floor heating systems found in some homes. The even spread of heat creates a warm blanket effect to both remove frost and soften the ground.
The Benefits of Field Heating
There are several reasons we recommend sporting and athletic fields of all types have field heating systems installed:
Uninterrupted Play: Nobody wants to have to cancel a game because of weather-related conditions—fans certainly aren't happy when it happens. Field heating won't overcome all winter conditions, but it can reduce many of them so players can get out on the field and keep the season going and the fans showing up.
Safety: Icy fields are treacherous for any sport, creating dangers of slipping and sliding. Putting in field heating keeps the surface temperature high enough to lower the chance of injuries from ice and the hard impact on joints from frozen ground.
Field Preservation: A tough winter will wear down an athletic field and lead to expensive repairs and restoration in spring to get ready for warmer-weather sports. With field heating, you'll significantly reduce the harm that the winter does to your sporting field.
We're glad to consult with you about your needs for field heating your athletic facility. We're in the business of finding solutions to the most complex heating problems.
Althoff Industries, Inc. works with field heating and many other types of commercial heating and cooling you won't find at many other contractors. Call us for all your commercial HVAC and plumbing needs in Chicagoland: Challenges Accepted!