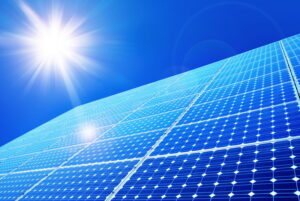 At Althoff, we take pride in offering an enormous range of commercial and industrial services to our customers. We take on all challenges and offer genuine solutions, not simple fixes. One of our specialties is handling solar installation in Chicago, IL for commercial businesses interested in the enormous benefits of using renewable energy sources.
If you're looking into a solar energy installation for your business in Chicagoland, we'd love to speak to you and examine your options. If you have some hesitancy about going with solar power, we understand—it can be a big leap. The potential benefits, however, are enormous. Below are the top benefits you may enjoy from a high-quality solar energy installation from our professionals.
1. Lower energy costs
The reason people gravitate toward solar energy installations in the first place is the promise of a reduction in energy costs. After all, the energy from the sun is free. There are some power costs associated with running a solar energy system, but they're minimal. Most solar installations will pay for themselves after a few years, after which they are enormous energy savers.
2. Longevity
A short payback period is nice, but where solar energy systems truly excel is how long they continue to work and continue to save money. You can expect an average 25-year lifespan from solar panels and other solar installations.
3. Easy maintenance with few repairs
In our last post, we discussed the importance of having routine maintenance for solar panels. We recommend this to maintain safety, but the maintenance is still much simpler than for other types of energy systems. Because solar energy systems have few mechanical parts (solar panels have none) they also encounter few repairs over their lifetime. You can sit back and trust the reliable operation of your solar installation.
4. Increases your property value
A business equipped with solar energy is more attractive on the market and sells faster on average. Any business that can promise lower energy bills thanks to solar power is appealing to a buyer.
5. Take advantage of rebates and credits
There are numerous state and federal incentives for commercial businesses to install solar energy, including tax credits and rebates. Our team can help you navigate the various incentives that can make going solar more affordable than ever.
6. Improves your image with green power
When you install solar energy systems for your business, you're telling your customers that you're committed to greener energy and benefiting the environment. You're not only helping the Earth, you're telling the people who matter that you're helping.
7. More predictable future energy bills
With energy costs rapidly fluctuating, you can have a difficult time predicting what your energy costs over the next year will be. Solar energy removes this uncertainty: you will know exactly what you'll pay from month to month because the cost of the energy of the sun never changes. It's always free.
There's even more! Call our solar energy experts today to learn more about solar installations and how they'll benefit your business.
Work with Althoff Industries, Inc. for the best in solar installations throughout Chicagoland. Challenges Accepted!