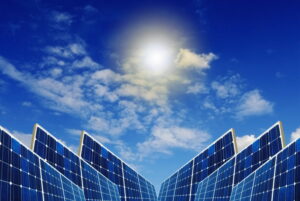 Solar energy systems are growing more popular now with businesses than ever before. Illinois has pursued an aggressive solar program with tax credits, leading many businesses to arrange to outfit their buildings with solar.
This rush to install solar energy has caused several difficulties, however, as many businesses owners who are new to using solar power are running into problems due to poor installation and lack of maintenance. We encourage you to look into solar as an option for your business, but we want you to understand the importance of professional service and regular maintenance—it's the best way to see that you receive the full benefits of solar energy while keeping your facility safe.
Commercial Solar Energy Problems
Solar energy systems are excellent for the many benefits they can bring to a commercial facility. They do have their own share of problems, however, and without professional maintenance these problems will cut into the advantages of solar and can even create safety hazards.
Lack of maintenance for solar energy systems can lead to a drop in their performance so the solar installation does not return the best energy efficiency. Solar panels also present a possible fire hazard. It isn't high, but it has occurred in several Chicagoland businesses that didn't take proper care of their energy systems or had a poor installation. Solar panels cannot cause a fire on their own, but defective connections, such as at the junction box and the sensors, can lead to overheating that may trigger a fire.
Solar Maintenance and Its Benefits
Regular maintenance is the best way to ensure a solar energy installation provides your facility with the energy-saving benefits you want. You may have heard that solar energy systems do not require any maintenance. Although it's true that these systems need less intensive maintenance than other energy systems (mostly because they have fewer moving parts) and that rain handles much of the regular cleaning for the panels, they still must have routine maintenance from professionals to ensure efficient, effective, and safe operation. 
Rain can only do so much for cleaning: occasional professional cleaning helps the panels to capture as much sunlight as possible. Technicians must also check the solar energy system to locate wire deterioration, manage wiring upgrades, look for places where animals may have damaged wiring, and perform a system audit. We recommend you schedule annual maintenance for your commercial solar energy system: our regular service will lower the chance of emergency problems, identify any immediate repair needs, and do a system audit to ensure you're getting the optimal performance from your panels.
We Offer Solar Repairs and Maintenance
If you're currently experiencing trouble with your commercial solar installations or have run into troubles in the past, you'll want a reliable commercial contractor who works with solar in St. Charles, IL and throughout the Chicagoland area. Althoff Industries is the contractor to trust. We offer solar maintenance and repairs, even if we didn't install the solar energy systems originally.
If you want to replace solar panels that were incorrectly installed in the first place, you can also trust our technicians for this service.
Althoff Industries, Inc. has the commercial services you need in Chicagoland. Rely on us for your solar services in the area—Challenges Accepted!