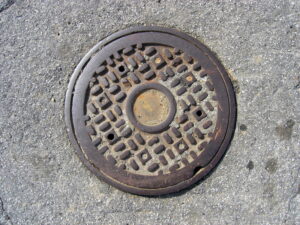 The proper removal of wastewater from a facility to the municipal sewer system is essential for a commercial company to remain operational. Building and health codes have stringent requirements to ensure a safe, hygienic environment. If you own or operate a commercial facility in Chicagoland, you won't have to think too much about the sewer system for the building as long as you have reliable commercial plumbing experts to provide routine maintenance, repairs, and replacements as necessary
If you are building a new facility or making major retrofits to an older one, you'll have to make several key decisions about the sewage system as well as other wastewater-related devices, such as a sump pump. One of those decisions is finding out whether your facility needs the help of a sewage ejector pump.
What Is a Sewage Ejector Pump?
A sewage ejector pump is a submersible centrifugal pump that's designed to move liquid and solid waste through pipelines against the pull of gravity. The standard set up for building sewer systems is that the waste in the pipes runs downhill toward the municipal sewer system, using gravity rather than any mechanical force. Not all facilities have the positioning to allow for this, however, in particular facilities with below-ground areas that are lower than the municipal sewer line.
Ejector pumps are often found in homes that have basement laundries. However, commercial ejector pumps are much larger and more powerful. They must meet special standards so they can effectively remove the amount of sewage they handle against gravity and often up lengthy pipes toward the city sewer line.
How to Know If You Need a Sewage Ejector Pump
The larger your facility, the more likely you'll need to have an ejector pump at some part of the building. It depends on how much plumbing you have below the level of the municipal sewer system. Most ejector pumps are installed at the lowest part of the building.
The best way to find out if you need to have a sewage ejector pump for your facility is to work with our skilled and experienced professionals. If you are retrofitting your building, we also recommend working with us to find out if the changes will require installing an ejector pump. Our technicians will know the best place to position ejector pumps (and sump pumps) as well as how powerful a pump is necessary. You can also rely on our technicians for regular pump maintenance—essential if you want to avoid future problems—and for repairs and eventual pump replacements.
Call the Chicagoland Commercial Plumbing Pros
To find out more about installing an ejector pump in Chicago, IL, or to schedule repairs for a malfunctioning ejector pump, call Althoff Industries, Inc. We can assist you with a new building or with extensive retrofits that may make an ejector pump necessary. We offer long-term solutions for our customers, not just quick patch-up jobs. It's one of the reasons we've been Chicago's choice since 1961.
Call Althoff Industries, Inc. to handle all your commercial plumbing needs in Chicagoland. Challenges Accepted!