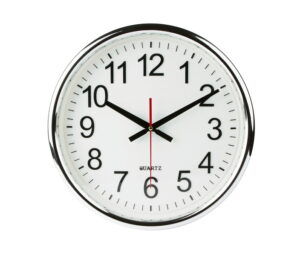 When you invest in heating systems for your commercial space, whether rooftop HVAC units, a commercial furnace, or a commercial boiler, you'll want to get as many years as possible from them. But how many years can you realistically expect?
Although we can't give you single definite answer about the service lives of your equipment in a blog post, we can offer guidelines and advice to ensure you get the best service from your vital HVAC equipment.
Basic Service Life Estimates
Commercial heating systems in general have a life expectancy a bit longer than their residential counterparts. Most commercial systems can last for 15 to 20 years, although some types will last longer. Here is a breakdown of different types of systems and their estimated service lives:
Rooftop units (heat pumps) – 15 years
Furnaces – 20 years
Boilers – 20 to 35 years
If your system is at its upper range, it doesn't mean you should automatically replace it. But you should pay close attention to any decline in performance or increase in cost to run it and be ready to have it replaced. You can also reach out to our technicians to inspect the unit and give you an expert opinion about its future.
Factors That Can Affect Heater Service Life
External factors can change the life expectancy of a commercial heating system. The following have the greatest impact:
Original Installation: The quality of a heating system's original installation can significantly affect its lifespan. If the initial installation was poorly done, the unit may be the wrong size for the facility and waste power while it wears down faster. Other installation mistakes can also remove years off the unit's life.
Frequency of Maintenance: Regular maintenance from professionals is the most important factor in helping a heating system work for the longest. Neglecting maintenance year after year can cause a system's life expectancy to drop by half. Work with our technicians to find the best maintenance schedule for your facility's heating systems.
Climate and Weather: The colder the weather, the more a heating system will need to work. Chicago weathers can put immense pressure on heating systems, especially outdoor rooftop units. We urge you to always stay current with maintenance and move fast for any repairs to reduce the impact of weather on your heating system. 
Let Us Help Your Heating System Last Its Longest
We offer commercial heating repair in Chicago, IL that will take care of any heating problems quickly and effectively. You can reach us anytime for 24/7 emergency repair services. We specialize in solving problems, not doing mere quick patch jobs, so expect only the best when you call us for repairs. 
We recommend you arrange for regular maintenance for your HVAC systems with our team. As we mentioned above, maintenance is the best tool for ensuring a long service life from your commercial heating equipment. Maintenance also prevents future repairs and helps heating systems run at peak efficiency for maximum savings on your energy costs.
Call Althoff Industries, Inc. for commercial heating services, from replacements to repairs. Challenges Accepted!