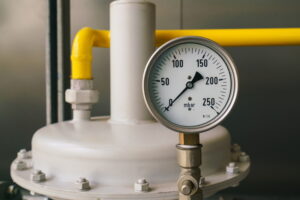 The heating equipment for a business facility accounts for a significant amount of the annual budget, especially in a place like Chicago with its severe winters. If you own or operate a business in Chicagoland, you'll want to get the longest possible service life from all the heating systems: replacement systems are costly.
So how many years can you expect from your commercial heating systems? We'll look into this more below, as well as how you can help your company's heating systems last as long as possible.
General service life estimates
The life estimates for heating equipment vary depending on the type. The general lifespan estimate for rooftop HVAC units, the most common type of heating system, is 10 to 15 years. Commercial furnaces and boilers have longer expectancies: furnaces can last for around 20 years, and boilers have the highest life expectancy, lasting from 20 up to 35 years. These estimates apply if best practices are followed, and that brings us to the next section…
How to get the most years from your commercial heating
You want your commercial heating in St. Charles, IL to reach its greatest potential and last for as many years as possible while still working effectively and efficiently. Several factors can affect the longevity of your commercial heating systems. You don't have control over all of them (there's not much you can do about how Chicago winters affect rooftop units or how often you need to run your heating) but there are some that you can control. There are two specific ones:
Quality installation: Getting a long life from a heating system starts with it's installation. If you don't have licensed and experienced commercial HVAC technicians install your heating systems, you run the high risk of a heater that will constantly overwork and accumulate levels of stress that will lead to its early retirement. A great installation gets a heating system working its best from the start—and that translates into a longer service life.
Regular maintenance: Nothing is more critical for the longevity of a heating system than routine professional maintenance. Without these regular inspections and tune-ups, a heating system has almost no chance of making it to the end of its service life estimate. In fact, it may fail in only half the time. When you work with professionals like the team at Althoff, you'll have a regular schedule for maintenance that will ensure the equipment receives the attention it needs to stave off rapid aging and early failure. 
Let us help your heating meet and exceed expectations
Since 1961, Althoff Industries has been Chicago's choice for commercial services: HVAC, plumbing, and electrical. We're not just a repair company—we offer long-term solutions. You can expect us to provide the installation, maintenance, and replacement services for your commercial heating systems that will give you the best return on your investment and the performance necessary for your business' day-to-day success. We'll work closely with you to develop a maintenance program that fits your business and delivers the results you need.
In Chicagoland, rely on Althoff Industries, Inc. for all your commercial HVAC needs. Challenges Accepted!