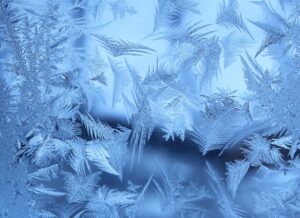 For many decades, the most common type of commercial heating system in Chicagoland has been the packaged rooftop unit. These HVAC systems provide both cooling and heating and have many advantages, such as freeing up space inside the building, easy access for technicians without disrupting the workspace, and keeping noisy equipment far away from employees, customers, etc. 
But because Chicago receives snow during the winter, you might wonder if this is a serious problem for your business' rooftop units. Althoff has a long history of working with commercial heating solutions for all types of commercial facilities, and we want to address concerns business owners like you may have about their rooftop units vs. the snow.
First, you're probably in good shape!
If you've already gone through several winters in Chicago without experiencing major issues with your heating or needing to call for emergency repairs for your rooftop units, then you know that rooftop units can handle snow. Trust us, we would never install a rooftop unit for a business if we didn't think it would work during a large portion of the year! The rooftop units we install for clients are durable and designed to handle extreme cold and precipitation.
For example, rooftop units have special defrost features that stop their refrigerant coils from freezing over. If you've ever looked at the top of a building during winter and noticed steam drifting off it, that might be the defrost function of rooftop units melting ice. Rooftop units also effectively drain away moisture so it won't build up inside their cabinets and then freeze.
Maintenance is an essential part of defeating snow
Although rooftop units are built to deal with snow, there's a major caveat: they must have regular maintenance to ensure they operate well in winter. Our regular maintenance service checks rooftop units to see that their defrost controls work and they properly drain moisture. We keep the units clean and provide lubrication for all moving parts. This alleviates much of the stress our harsh winters place on HVAC systems, and it's still the best way to protect your investment in warming your facility. 
You may still need rooftop unit repairs at times
We hope we've removed many of your worries about snow (and winter in general) harming rooftop HVAC units. But there's no way to 100% winter-proof a rooftop unit so it won't malfunction. This is why we're ready with commercial HVAC repair in Chicago, IL to help when anything goes wrong.
You can't see the rooftop units for your facility easily, and we don't recommend attempting to access the roof to give them an inspection or attempt to clear away the snow. Instead, look for signs inside your commercial space that indicate the rooftop units are struggling with the cold or suffering from malfunctions. These include uneven heating through the facility and higher utility bills. When in doubt, call our experts to investigate. This is the work we do best, and we'll see you have the best possible commercial HVAC system for any season. 
Althoff Industries, Inc. has been Chicago's choice since 1961. Call us to schedule service today—challenges accepted!