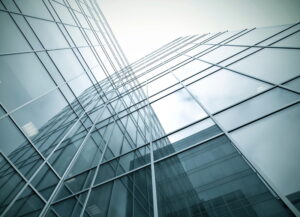 Althoff provides a wide range of plumbing services for businesses, and this includes extensive plumbing services for condominiums and apartment buildings. If you own an apartment or condominium complex, our team can help you make vital upgrades to the plumbing system, including new water heaters and replacing risers, to make your building more attractive to potential tenants and help with current tenant retention. We will not only keep your building up to the current codes, we can increase its energy efficiency and may even qualify you for LEED certification, which is even more attractive to potential tenants.
The Kind of Work We Do
Whatever you need when it comes to commercial plumbing, our licensed team can handle it. For apartments and condos, we work with riser replacements, water heating systems, pipe relining, booster pumps, commercial boilers, and much more.
Here's an example of the extent of our apartment and condo plumbing in Chicago, IL: With 340 On The Park, we replaced the building's 2 million BTU tank water heater system with 2,000 gallons of storage with four space-saving tankless Intellihot Units. Together, this overhaul provided a 4 million BTU capacity and significant energy savings. Our overhaul made 340 On The Park the first high-rise condo in Chicago to earn LEED certification. We completed the project with our usual meticulous planning that delivered customer satisfaction.
High-Rise Specialists
High-rise apartments and condos in Chicago are the norm, and these buildings present special plumbing challenges. However, our motto is "Challenges Accepted!" and we've risen to the challenge of high-rises many times. One area where we excel is in riser repair and replacement. Risers are the pipes that carry water between floors, and they are the part of high-rise plumbing that is most likely to need upgrades with time. We encourage building managers to watch for problems with drops in water pressure on the upper floors, discoloration in the water, and an increase in water use to indicate you need riser replacements. Whether you have steel, copper, or plastic risers, we'll take care of the replacement to get your building up to current standards.
Why Choose Us?
Althoff isn't the only commercial contractor offering condo and apartment plumbing services in Chicago. But you won't find a better, more experienced team to get your project completed correctly and to your full satisfaction. Here are only a few of the reasons to make us your first choice:
We have over 60 years of history serving Chicagoland, and we understand the challenges of upgrading older buildings in the area.
We engineer and perform all our work to your specifications.
We are capable of handling the most complex and extensive upgrades and retrofits, including helping buildings obtain LEED certification.
All workers on the job are union and fully licensed.
We have experience in riser repair and replacement.
We offer affordable relining solutions for older pipes.
We back up our work with a 100% satisfaction guarantee.
We will step outside of policy to care for customers within reasonable expectations
We're committed to our customers, our people, and our quality.
When you need condo, apartment, or other high-rise plumbing services, call Althoff Industries, Inc. Challenges Accepted!